Announcement
Farm Division
More editing options
Farm Division (Typically 7-8 year olds)

This division is for children ages 6-8, although the typical player will be either 7 or 8 during the season (check your child's League Age here).

The Farm Division continues to emphasize the fundamentals of hitting and fielding, but this Division places significant emphasis on the understanding of positions, base-running, and the basic rules of baseball.

This Division will begin play as "coach-pitch" but will progress during the season to "kid-pitch" baseball from a reduced distance, where kids will have the opportunity to pitch 3-4 balls to batters to help prepare them for the Minor Division (the at bat will then continue with "coach-pitch" for players who do not have the opportunity to put a ball in play against kid-pitch). This Division continues to use a special reduced-impact baseball for safety.

No score is kept at this level, no tryouts are required for the Farm Division, and teams are formed in late January.

The League generally believes that 6-years old players should continue to progress in the Tee-Ball Division, but a 6-year old with at least one year of Tee-Ball experience and who demonstrates sufficient skill and readiness for the Farm Division may petition the Player Agent to play in the Farm Division.

Check our Registration Information page for signup dates.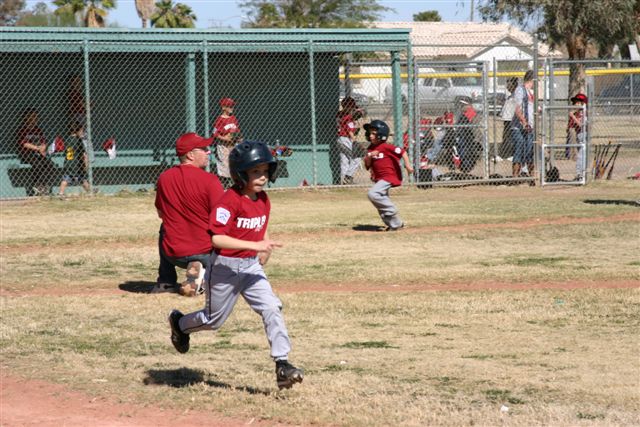 Comments
There are no comments for this announcement.