Announcement
More editing options
***ON LINE REGISTRATION IS NOW OPEN FOR ALL DIVISIONS. Just click on the Register Now button above. Please remember that it will not show you as registered in the system until you have chosen a payment option, so please make sure you go to your cart and pay online by credit card or click on the check option if you want to stop by and pay by check.
***CALLING ALL COACHES. If you are interested in coaching at any age level this season, please let us know by noting it when you register and/or send us an e-mail at casagrandelittleleague@yahoo.com. You will also need to fill out one of our volunteer forms. For new coaches, please use this form and for returning coaches, please use this form.
Founded in 1952 and serving the community of Casa Grande for over 60 years, Casa Grande Little League strives to provide a safe, fun, and progressive youth baseball experience for our local kids from ages 4-18. Signing up for Little League provides your child with almost everything he or she needs to enjoy the great game of baseball.
Your registration fee ensures that your child will play in an age-appropriate level, with all regular season games being held in your community. Casa Grande Little League provides teams with bats, helmets, and catchers gear, so all you need is a glove to play. Registration fees also include a partial uniform (shirt, socks, and hat), a team and individual photo, as well as an end-of-season award and, for kids ages 9 and up, the opportunity to play on a post-season All-Star team on the Road to the Little League World Series in Williamsport. For the 2018 season, our regular registration fees are waived for our Challenger Division, $75 online ($80 in person) for our Teeball and Coach Pitch Divisions, and $100 for our Softball Divisions and our older baseball divisions (AA and AAA Minors, Majors, Juniors, and Senior Divisons).
Generally, our younger divisions (baseball ages 4 to 7/8) play their season from January - March, and baseball and softball for ages 7/8 - 12 runs from March - June. Baseball and softball for ages 13 and up begin after the High School ball season ends in May and goes through June. All-Stars (baseball and softball ages 9 and up) begins in June and goes through July but can continue into August for any divisions that make it beyond the State level.
For 2019, Online Registration will begin on Novmeber 20, 2018. All you will have to do is click on the "Register Now" button above and follow the directions. There will also be a couple of In-Person Registrations in December and January so please be on the lookout for those dates. Registration dates for In-Person registration at the CGLL complex will be added beginning in December to our CALENDAR.
Under the rules of Little League International and to maintain a balance among neighboring communities, each chartered league may only accept players that reside within its pre-determined boundaries. Please check our Boundary Map to determine whether your child may play in our League.
We look forward to a great season and are here to answer any questions you may have. Check our HOME PAGE for contact information and check this website, Like us on Facebook, or Follow us on Twitter for the most up to date information on our activities.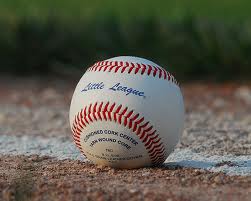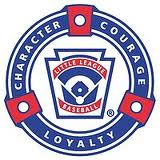 Comments
There are no comments for this announcement.