Announcement
More editing options
---
Are you ready to help shape the future of CGLL?
Our Board has been hard at work since being elected in November 2018 to prepare for our 2019 season, but we cannot do it alone. The more people pitching in, the better job we can do for the kids and our community! Please consider what YOUR contribution can be toward making CGLL's 66th season a fun and memorable one for everyone. Check our Volunteer Information page for more information. The success of any youth sports program is dependent on the efforts of people dedicated enough to do more than watch from the sidelines.
_____________________________________________________________________________________________________
We would love to have you as a sponsor this season! Thousands of people from Casa Grande and surrounding communities will see your business logo and information on banners posted from January through July at the local CGLL fields, as well as your business name on uniforms worn by hundreds of players of all ages.
Check our Sponsorship Information page to learn how.
Our sponsors are awesome, and we couldn't do this without them! Please check them out on our sponsor page and support them like they support CGLL.
---
Become a fan on Facebook and follow us on Twitter!
Get information on registration, sponsorships,important dates etc!
---
Or leave us a message at (520)421-3253
---
District 4 Administrator: Arlene Gonzalez, Superior, AZ
---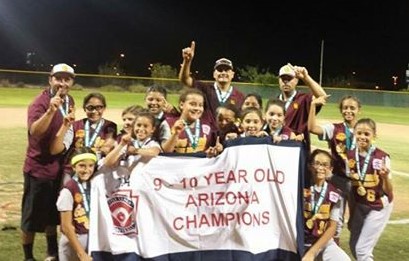 Comments
There are no comments for this announcement.